PRE-ORDER
Cafe DAX's pre-ordering app is a game-changer for coffee lovers on the move.
AVOID THE LINEUPS
No more waiting in line – just tap your order on your phone, stroll in, and grab your coffee. It's that easy.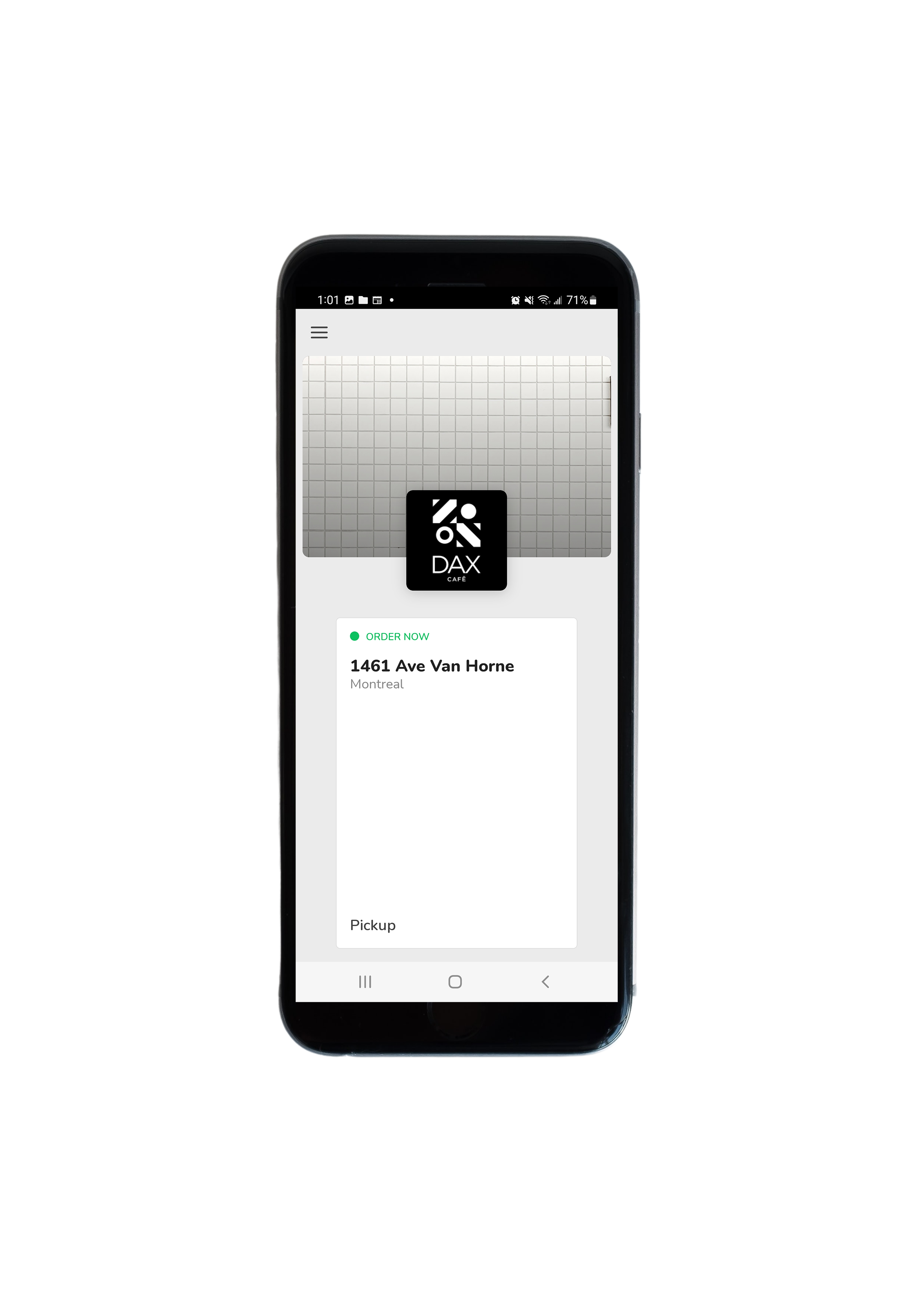 OUR MENU
Explore our entire menu with just a swipe on our user-friendly app, putting all your favorite Cafe DAX offerings at your fingertips.
READY TO PICK UP
Order in advance with ease using our app! Simply choose your favorites, set a pickup time, and enjoy a seamless experience at Cafe DAX.